For more than 30 years, Toro Steel Buildings has earned the respect of Fortune 500 companies, civil agencies and militaries – all of whom demand flawless execution. Our exceptional client communication and a collaborative approach often leads to repeat purchases. Over the last 30 plus years we have developed a reputation for handling many diverse building projects for companies needing budget-driven solutions in – aquaculture, aerospace technology, forestry, farming, construction, mining, transportation, recreation and utilities. We are proud to have delivered steel buildings and roofing structures of all complexities both in North America and globally.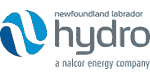 Toro Steel Buildings are made in North America, engineered to fit any application and to withstand the harshest of climates. We offer our patented arch buildings and roof systems in a variety of profiles – all to millimeter accuracy – to pair perfectly with any foundation or supporting structure. Toro Steel Buildings are maintenance free and assemble quickly, at a fraction the cost of traditional materials. If you're curious about pricing or about how we can adapt to your building ideas, call us today.
TORO Steel Buildings will work directly with your architect, contractor, facilities manager – and even your CEO – to achieve your commercial building mission. We will make your life easier by providing expert guidance from start to finish. Design-build or to-spec, our team will assist and guide you every step of the way.
Nick Levy and Umair Hammed were very knowledgeable and professional in making our dream a reality. We keep getting excellent comments on our brand new building purchased from Toro for our Welding and Trailer Repair business. From the designs to colour and quality. We had some little issues here and there while erecting our building but Nick and Umair were very helpful in addressing and solving the issues courteously and timely.
Tuyet
Thunder Bay, ON
YME Welding Enterprise Inc.
80x100x27 and 25x30x12