Roof and Wall Insulation Systems
We highly recommend that every TORO steel building be insulated with Energy Saver insulation. We provide our customers with one of the industry's most energy efficient fiberglass insulation systems customized to fit any building. Maximizing thermal performance and creating a comfortable working or storage environment are key benefits as well as significantly reducing the energy costs. Talk to your TORO steel building specialist today about our fiberglass insulation system and what it could do to enhance the value of your TORO steel building.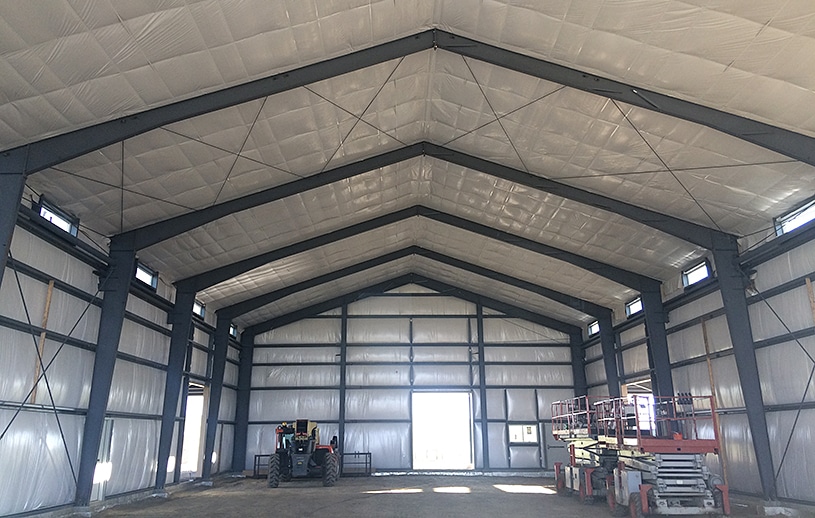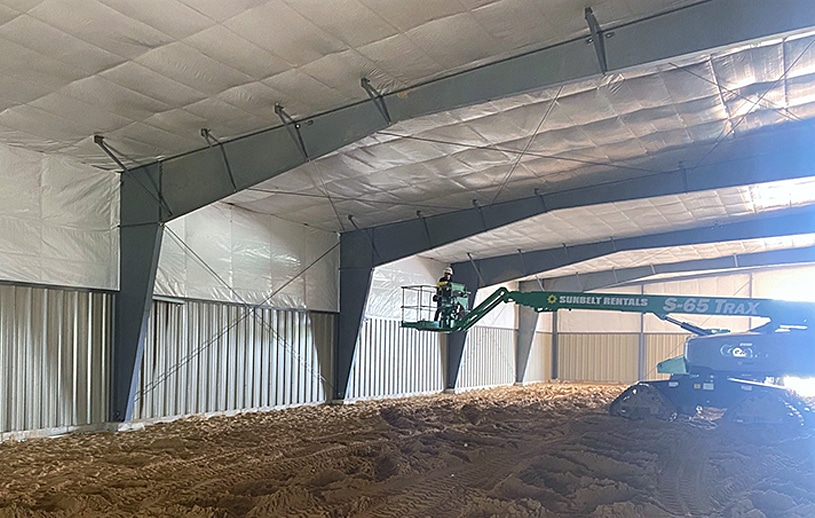 What does insulation do for a steel & metal building?
Controls Condensation
Reduces Energy Costs
Improves Noise Control