The arch metal roofing systems available from Toro Steel Buildings can add both structural integrity and a simplistic aesthetic appeal to your building. They are easy to erect, and are quite versatile, allowing them to be used in a variety of industries and purposes. Whether you're looking to add a metal roof to your business, agricultural structure, commercial building or even your home, a metal roofing system will suit your needs and provide a safe and strong covering.
Metal Roofing Systems Provide Reliable Protection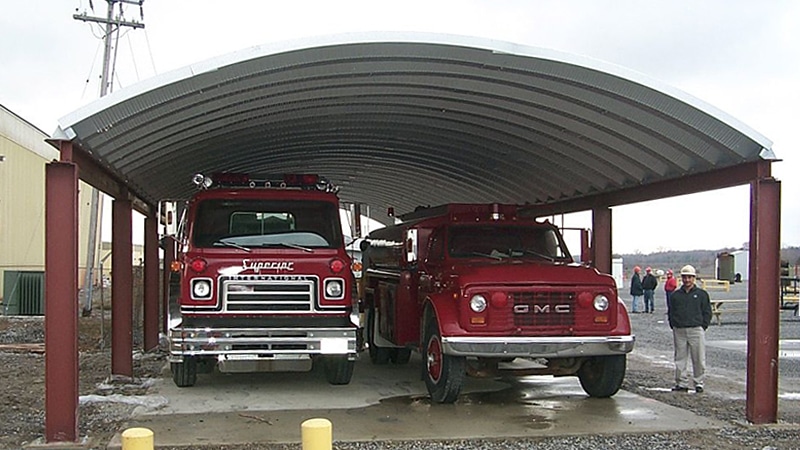 A metal roof offers durable, long-lasting protection. Each roofing system is made with Galvalume PlusTM steel, meaning it is rust-resistant and has twice the corrosion resistance of galvanized steel. The curved design allows you to create beautiful rounded shapes on your roof and create easy arched canopies or covered walkways.  The possible uses and designs for our roofing systems make this one of the most creative solutions on the marketplace.
The whole staff at Toro that I had occasion to work with were very conscientious in following up on the inevitable details in the design, ordering, shipping and delivery of the building. I am very satisfied with Toro as a company.
John Finch
Designed to Suit Your Needs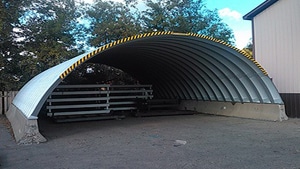 If you need to expand the roof on your current facility or extend some of the existing buildings you have, Toro Steel is a one-stop facility to serve all of your commercial and residential needs. We have multiple roofing system options available, allowing you to choose based on taste and need. The design of our roofs eliminates the need for trusses, beams and interior supports, allowing you to have a clear open space.
Our roofing systems are easy and quick to construct, allowing you to finish your project on time. They are built to last and designed to withstand heavy snow loads, storms, strong winds and more. This durability, along with the rust-resistant coating ensures your steel roofing system will last for decades to come.