At Toro, we understand that there are many steel building companies out there. This is why we work to give you complete confidence that you have made the right choice by choosing to build with us. We operate under strictly enforced quality controls and standards to make sure we deliver the best product to you.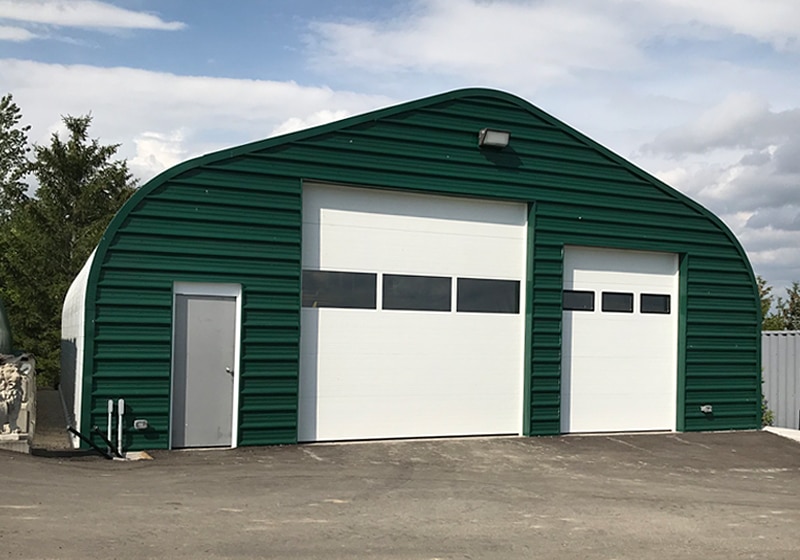 Our steel buildings are used across multiple industries and are improving homes and businesses every day. We have a specialized team of designers, engineers and customer service specialists who are experts in providing steel building solutions for residential, commercial and industrial applications throughout the world.
Benefits of Choosing a Building from Toro Steel

Best Recommendation – Our team will assess your project to help you determine what the most effective solution will be to meet your needs and your budget. If we have a clearance building in stock that will suit your project, we will always recommend this first.
Building Options and Finishes – We have a wide selection of finishes and building options available. We work with our customers to help make decisions regarding extensions, roof pitch, overhangs, and color selections.

Certified Drawings – All of the designs for structures are performed by our in-house engineering team. They are skilled in understanding regional steel building zoning and the loads and codes that need to be met in the area. Your structure will come with straight-forward drawings that have been stamped with a design certification and clearly identify each building component.

Detailed Purchase Orders – When reviewing your purchase order, you will find that every component and option chosen is clearly identified and individually priced. This lets you have a complete understanding of each piece that makes up your final building. If you have any questions about the purchase order, our team will review it line by line with you until you are satisfied.

Industry-Leading Warranties – Buildings from Toro are backed by the best warranties in the industry. Along with the protection of our warranties, we also offer support and assistance from our building team at any time. Choosing to build with Toro is a smart and safe decision.

Low Delivery Fees – We will always try to find the most cost-effective way to deliver your building to you. We also understand how important schedules and deadlines are, so we are committed to delivering your structure on-time.
Quick Response Time – We have a dedicated team of specialists handling our requests for quotes. Our business hours are extended to accommodate all time zones in North America, helping us provide quick and convenient responses to our customer inquiries.

True Pricing – We strive to provide you with the right building at the best price, which is why we stand by our true pricing strategy. Your building will be priced according to your specifications and chosen accessories, and the cost will reflect the unique needs of your location and intended use. Each project is unique, so this is also why we do not post pricing on our website.