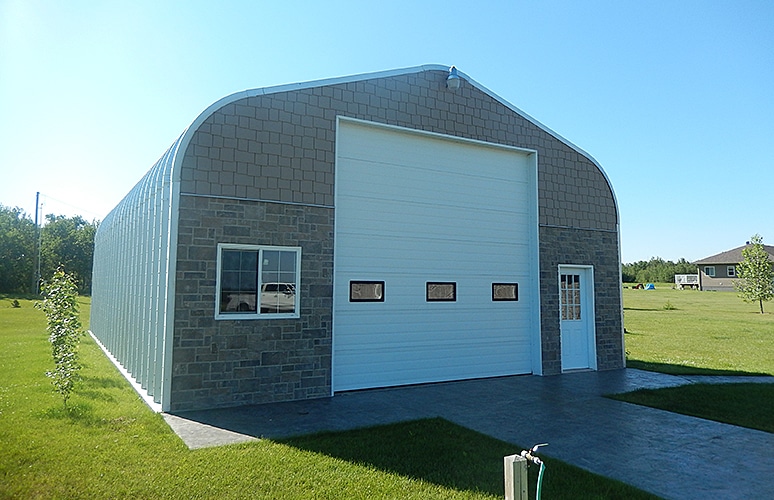 With over 800 mining operations currently taking place, the Canadian mining industry is an integral part of our country. One of the largest mining nations in the world, Canada produces more than 60 minerals and metals that account for almost 20% of its total exports. And with a wealth of natural resources and a vast span of territory at its disposal, the Canadian mining industry continues to rapidly expand.
Creative solutions are needed to capacitate such expansion, and in the mining industry, storage is one area that needs particular attention. Steel buildings are a great option to field this need due to their customizability and flexibility. Here are some of the greatest advantages of opting for a steel building to resolve your storage issues.
You Choose the Size Needed
The needs for the Canadian mining industry vary from site to site and project to project. One clear advantage of opting for a steel building is there are a variety of different sizes and shapes to choose from, so finding the right structure to suit your particular needs is always possible.
Your Steel Building can be Equipped with Insulation Systems
Steel buildings are far more than thin shells. In fact, insulation systems for your steel building are readily available, helping to control condensation, reduce energy costs, improve noise control and protect your property from the elements.
Eco-Friendly
There are a variety of steel building on the market that are thermally efficient and designed with environmental sustainability in mind. Opting for this type of structure is not only environmentally responsible, but also a great way to save money.
Thousands of Customization Options
Perhaps the greatest advantage of using a steel building to resolve storage issues is the degree of flexibility it allows. There are thousands of options when it comes to customizing your building to suit your particular needs, including:
Wall accessories – from a variety of different doors to translucent light transmitting panels, you can opt for custom products and hardware configurations to meet specific project needs.
Roof accessories – choose from a variety of different ventilation options, curbs and roof jacks.
Trim and flashing – depending on your specific needs, base trim, window trim, down spouts and gutters and more can be easily added to your structure.
Multiples frames – choose from a wide selection of clear-span, multi-span and lean-to frames that best suit your needs.