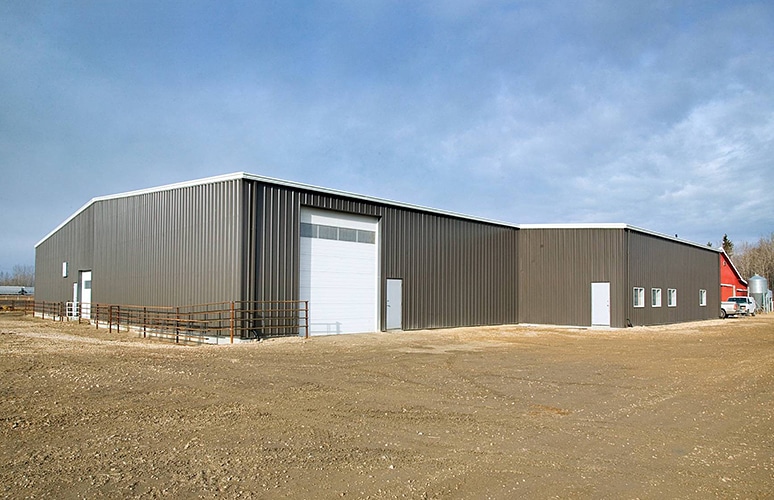 If you own a business or commercial space, you'll know that you need different things for each industry. For example, your restaurant will need a kitchen area as well as tables and chairs. An office will need a breakroom and space for cubicles and meeting rooms. A medical clinic will require examination rooms, a reception space, and a waiting area. Regardless of what business you choose to go into, a commercial steel building kit is an ideal solution.
Our Commercial Steel Buildings Applications
Steel buildings make excellent commercial spaces. No matter what your needs may be, a commercial steel building kit will be suitable. Some of the most common uses include:
Low-rise office buildings
Medical clinics
Veterinarian clinics and animal hospitals
Restaurants
Retail stores from boutiques and specialty shops to mega-sized 'big box' warehouse stores
Gym Facility
Commercial Office Building
Self-storage facilities
Our steel building kits are prefabricated with all the framing pieces cut, welded, and drilled for you at the factory, so erecting the framing is simple either as a DIY project for basic, smaller structures or by your contractor for the bigger more complex designs.
Durable & Strong Steel Building Kits:
Steel framing is so strong it is self-supporting and does not require interior columns or load-bearing walls to "prop up" the frame like wood framing does. This open, clearspan interior allows complete floorplan flexibility; you are free to layout your commercial building any way you choose.
For more information about commercial steel structures, be sure to browse these great pages:
Steel Siding: Long Lasting and Economical
The Benefits of a Steel Building For Your Home Office Space
Contact Toro For Your Commercial Needs
At Toro Steel Buildings, we strive to meet your needs affordably and effectively. For more information about our commercial structures or any of our buildings for other uses, reach out to us at 1-877-870-8676 or submit a request for a free online quote.